法王新闻 | 2008年12月
参加觉囊祈愿法会
His Holiness Karmapa Attends the Jonang Monlam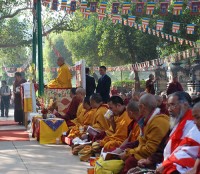 地點:印度 菩提加耶
時間:2008年12月28日 December 30, 2008
报道:Norma Levine
On December 28 His Holiness Karmapa joined the Jonang Monlam here in Bodh Gaya, as he does every year. He was greeted by a full ceremonial procession of monks with the music of Tibetan trumpets heralding his presence. Chogtrul Ngawang Tashi Gyaltsen Rinpoche and Khen Choekyi Nangpa Chog Rinpoche, senior masters of the Jonang school, offered white scarves at the temple gates.
His Holiness first entered the temple where he made offerings to the great golden Buddha. A Theravadin monk in saffron robes stood on the platform beside the statue to perform the ritual offering of robes. Leaving the temple, His Holiness did a partial circumambulation of the inner kora entering the Monlam assembly through a small opening opposite the bodhi tree, to ascend a throne facing the tree. The two head Lamas offered a mandala and a Buddha. His Holiness remained on the throne making prayers for about an hour.
The sun warmed up the chill of morning, while prayer flags danced to the rhythm of the Buddha's breath. (The combination of the bodhi tree, the stupa and Karmapa inspire this kind of poetic rapture.) Before leaving the site, His Holiness did an outer kora followed by the Jonang Lamas, monks and just about everybody else there who could walk.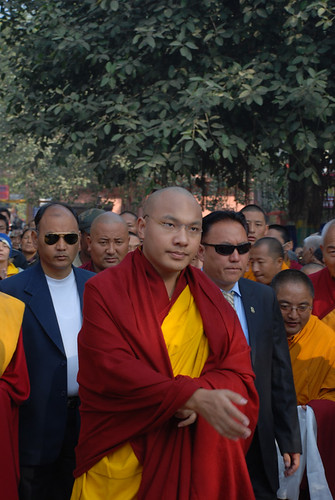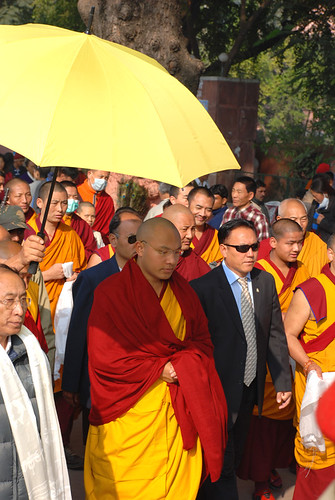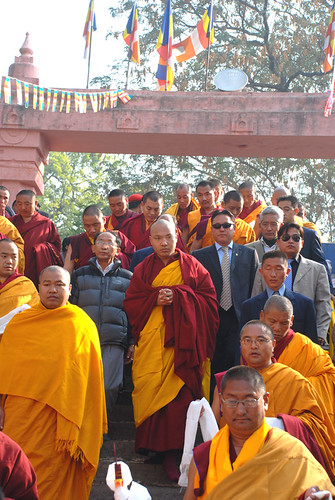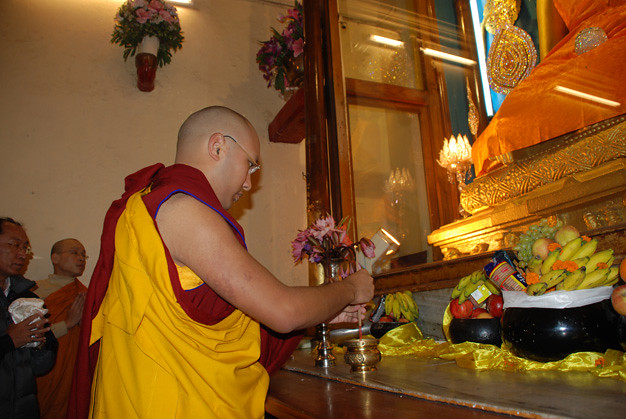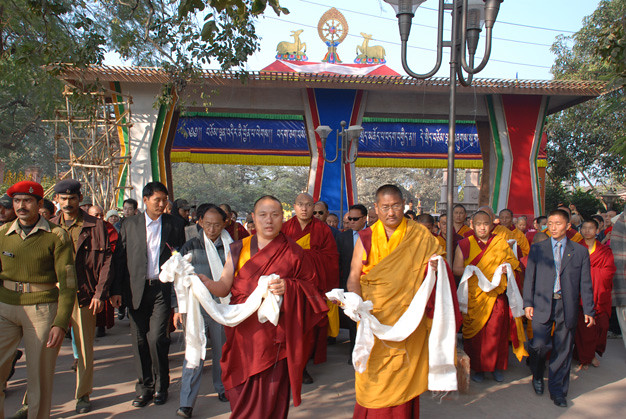 ---